PLEASE SCROLL DOWN – there's lots to see!
GRAVEYARD GARDENING GROUP
With Spring here and Summer on the way, our Church graveyard is in need of some TLC.
Can you spare an hour or two on a Friday morning to help? Every Friday from 9am to 11am (refreshments will be provided), just please turn up (if you can bring a few gardening tools please do so).
Thank you

.
* * * * *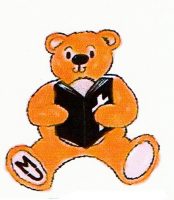 Teddy Edward's Tots in Church – 1st Wednesday of the month – 1.30-2.30 pm !
Next Meeting – Wednesday 8th January 2020 – 1.30 pm in Pakefield Parish Church
Meet Teddy Edward and his friends as we hear stories, sing along and play instrument plus fun with the toys and trikes.
Refreshments provided.
No charge and all are welcome.
Just come along to Pakefield Church 1st Wednesday of the month 1.30 p.m. or contact Roz Bird on

********
CHRISTIANS TOGETHER
IN LOWESTOFT & DISTRICT
invite your prayerful involvement in the forthcoming
+++++++++++++++++++++++++++++++++++++++++++++++++++++++++++++

WEEK OF PRAYER FOR
CHRISTIAN UNITY 2020
"UNUSUAL KINDNESS"
UNITED SERVICE OF PRAYER
Sunday 19th January – 3.00 pm
ALL SAINTS & ST. MARGARET'S CHURCH
The Causeway, Pakefield
Based on Service prepared by Christians Together in Malta
https://ctbi.org.uk/week-of-prayer-for-christian-unity-2020
Retiring collection for Phillipines Typhoon Disaster Relief
We are all warmly invited to join in this and other services below being arranged.
+++++++++++++++++++++++++++++++++++++++++++++++++++++++++++++++++++
Day 1 – Saturday 18th January
9.30 am – Holy Communion Service – St. Peter & St. John Church, Rectory Road, Kirkley
Day 3 – Monday 20th January
12 Noon – Short service – soup & roll lunch – St. Margaret's Church Hall, Hollingsworth Road
Day 4 – Tuesday 21st January
12.30 pm – Lunchtime Service – United Reformed Church, London Road North.
Day 5 – Wednesday 22nd January
9.30am – Holy Communion Service – St Peter & St John Church, Rectory Road, Kirkley
10.00 am – Holy Communion Service – All Saints & St. Margaret's Church, Pakefield
1.00 pm – Prayer Service – Salvation Army Citadel, Battery Green Road (tbc)
Day 7 – Friday 24th January
7.15 pm – Youth Contemporary Worship – South Lowestoft Salvation Army, Carlton Road
Day 8 – Saturday 25th January
9.30 am – Holy Communion Service – St Peter & St John Church, Rectory Road
10.00 am – Morning Prayer – coffee – Our Lady Star of the Sea Church, Gordon Road (tbc)
+++++++++++++++++++++++++++++++++++++++++++++++++++++++++++++++++++
"May they all be one, Father" John 17:21
********
Tuesday 21st January
8.30am Morning Prayer in Church
12.45pm Lunch Club
Wednesday 22nd January
8.30am Morning Prayer in Church
10.00am Holy Communion in Church
10.15am Coffee morning in Hall
Thursday 23rdJanuary
8.30am Morning Prayer in Church
7.00pm Informal Gathering in Hall
This Thursday 23rd January 2020 at 7pm till 8.30pm in
the Church Hall.
As a church we rely completely on donations, from you
the congregation and from fundraising. The PCC has
already looked at some material (called: Giving for
Life) produced by the Church of England to help
parishes be good stewards of their income and how to
engage the whole congregation in the debate. So, we
want to share this with the whole Church family.
Did you know that our weekly bill to keep our building
open is about £1,616(that is per week!!) Perhaps you
give weekly, if you pay income tax do you use the white
gift aid envelopes, or give by standing order? By the
way the pink envelopes should only be used for one off
donation or by visitors. Some churches have put card
machines to make is easier for people to donate, what
do you think about this?
There are other ideas such as encouraging an annual
review of our personal giving and of tithing or perhaps
bequeathing a donation in your will. Perhaps you have
a new and innovative idea about how we can raise
funds, perhaps you know of a grant that we can apply
for. Perhaps you have a question, whatever it is…
…come along to the hall to join in the discussion!
Friday 24th January
8.30am Morning Prayer in Church
9.00am Graveyard Gardening Group
11.00am Funeral in Church
6.15pm Hour of Prayer in Church
Saturday 25th January
8.30am Morning Prayer in Church
10.00am PCC Away Day at St Mark's
Sunday 26th January
8.00am Holy Communion
10.30am Morning Worship
4.00pm Healing Service
*******
70th Anniversary of Re-dedication Service – Wednesday 29th January 2020 – 7 pm
A special Service will be held at 7.00pm to mark the 70th Anniversary of when our Church was re-dedicated after being badly damaged during World War II. If you have any photographs or memories you wish to share either about re-dedication service or the rebuilding of our Church building, please let Revd Sharon know as soon as possible at Office@pakefieldchurch.com or Tel. 01502 516800 (day off Monday).
******