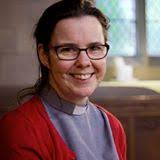 Sharon Lord is the Rector of Pakefield Church.
She is married to Russell, they have two grown up children, Aden and Bethany,and two rather pampered cats.
She moved here, in 2018, from Staffordshire, where she was a Curate. She trained up in the North East at Cranmer Hall in Durham, and thus her love with the East coast and the North Sea was born.
Prior to Ordination she worked as a Midwife in Shropshire and has lost count of the number of mums and babies she has cared for. She spent her formative years in Wales so always supports them in the rugby!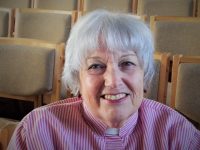 Di Lammas retired here in 2012 after 17 years as Rector of Hethersett & the Meltons. A Londoner, "Up the Spurs" were among her earliest words, she cannot now imagine living anywhere other than East Anglia. Prior to theological college she ran a hostel for maladjusted schoolchildren and after five years in two Nottingham parishes spent 11 years as a national Vocations Adviser with Church Pastoral Aid Society, returning to parish ministry a year after being among the first women ordained priest in 1994. A cat lover, she plans to adopt one when she's stopped travelling the world!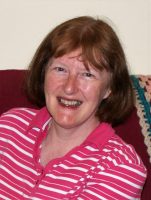 Trudie Jackson, is a Licensed Lay Reader at our church. She is married to Brian and has a daughter Sophie who is a writer, and a son Nicholas who is a team leader at Homebase, Lowestoft. She was born in Saxon Road within the sound of the church bells and has been a regular worshiper at the church for 16 years. For her day job, she works at Westwood Avenue Post Office as a counter clerk and in her spare time loves researching her family history as well as the local history of Pakefield and it's church. As a Lay Reader she takes services at the church.
CHURCH WARDEN
June King
AUTHORISED WORSHIP ASSISTANTS
Anne Everitt
Loretta Freeman
CHILDREN & FAMILIES WORKER
Katey Mills
CHURCH ADMINISTRATOR (p/t)
Sandra Bendall
HALL BOOKINGS ADMINISTRATOR (p/t)
Val Turner
PCC SECRETARY
Michelle Clarke
TREASURER
Mark Warren
VERGER
Sandra Sacks
ORGANISTS
Terry Hepworth
Pat Durrance
ELECTORAL ROLL OFFICER
Anne Everitt
GIFT AID SECRETARY
Sheila Layton
DIGEST EDITOR
Michelle Clarke
DIGEST DISTRIBUTION
Judith Betts
ESTATE MANAGER
Rodney Duerden