Some photos from our very enjoyable and successful Abseiling day in June
The weather was a bit 'dodgy' but the Abseil down the Church Tower went ahead on Saturday 8th June with 35 brave candidates (including 6 members of our police force) taking the plunge!
The first to get ready was our Rector Revd Sharon with Little Ted from the Teddy Edward Club tucked securely in her top! Then, after thumbs up !I've done it! !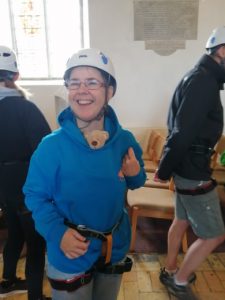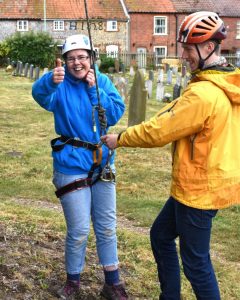 And she has the certificate to prove I Here comes Big Ted!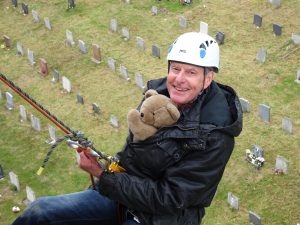 Then the rest of the team took their turn –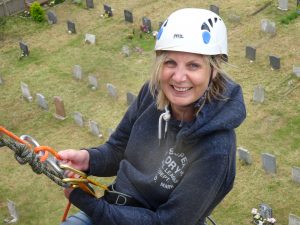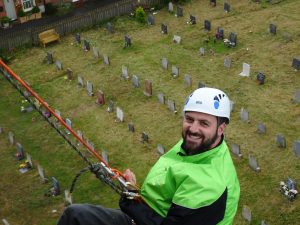 The Churchyard looks miniscule at this height!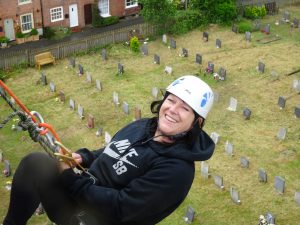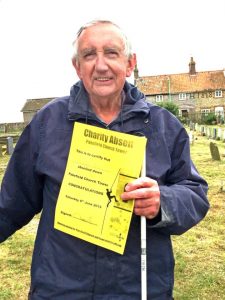 And the last brave soul over also carried down Big Ted from Teddy Edward Club so there could be no arguing when they meet again in Church on the first Wednesday in July!
And now Big Ted and Little Ted reunited in brave success!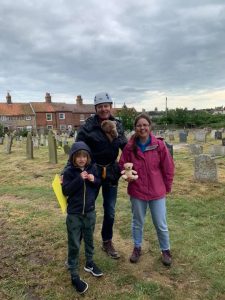 All money raised from the day will be split equally between the local Food Bank and Church Funds!
Perhaps see YOU next year ?
!