On Pentecost Sunday, our congregation celebrated with three young women who wanted to witness to their faith by being baptised in the sea at Pakefield Beach.
We began our worship in church and then we made our way down onto the beach so that Sarah, Jodie and Holley could be baptised in the name of the Father, Son and Holy Spirit.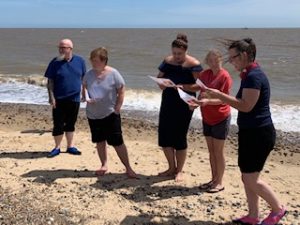 Sarah was first, then Jodie, then Holley!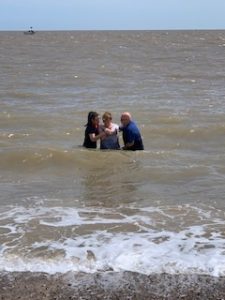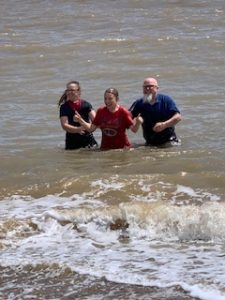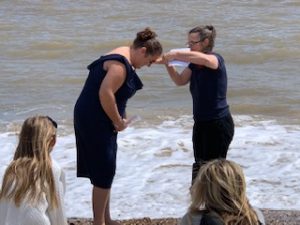 Then Revd Sharon anointed each of them with Holy Oil.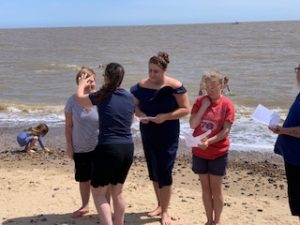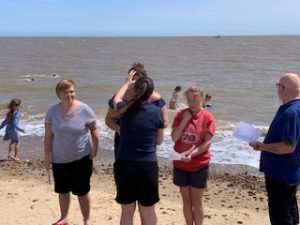 After drying off with the help of friends and towels! – Sarah, Jodie and Holley made their way to the Church Hall, to continue their celebration with a picnic lunch on the field with friends and family members.